The appropriation pattern of the available space in the site allows to extend the ground floor to solve the most conflictive spots in the plot, like the party walls that stay hidden.
A number of gardens in the shape of a petal, wrap the building solving the contact with the urban context. This banks seek continuity with the green roof in access floor. Meanwhile the smaller site acquires a demonstrative character, making explicit all the relevant data en environmental indexes (river flows, water consumption and irrigation) that are evaluated in the building and therefore becoming an electrical garden: wind turbines, photovoltaic panels and fountains recreating a field that contributes to productive technological responsible function.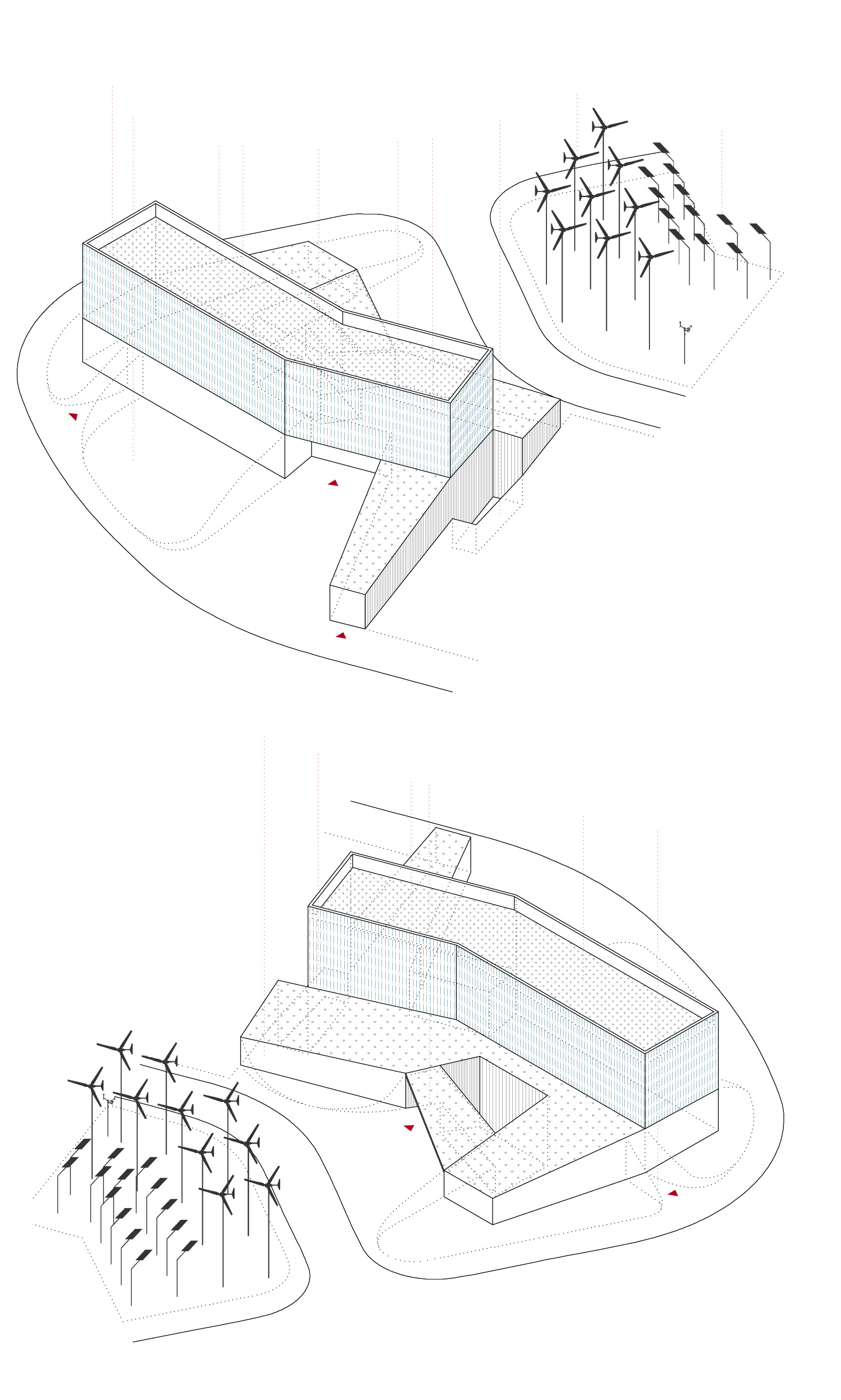 A continuous enclosure of glass tubes with different finishes and density degrees completely surrounds the prismatic upper part of the building. This façade, interrupted only by some narrow slits that, just like terraces, get into the offices, has a multiple task, and gets specialized according to the different orientations. This way, the meridional façade is proposed mainly by vacuum tubes to capture solar energy. The north orientation requires a more neutral and transparent solution. 10% of them incorporate lighting, changing with the light conditions. 
The 1.5 meter tubes, give a unique image to the building, an abstract view where only the openings in the façade give a sense of its true scale.