Itinera Vitae
responds to a public call for the ideation and design of a publication aimed at publicising the most outstanding examples and actions carried out in the field of Universal Accessibility in recent years in Extremadura.
The publication takes on the double form of a book and a game, both of equal size, brought together in a box. It combines a handy format, easily legible fonts and typefaces, contrasting colours and tones, easy-to-read summaries and QR codes that redirect to content in digital format, favouring the accessibility of use of the publication itself.

The book brings together a set of original contributions and collaborations from different disciplines and formats: presentations, institutional catalogues, testimonies, essays and visual atlases. The aim is to put into context the disparate content that unfolds in the guide.

The game takes the form of a collection of cards or cards that bring together the selected initiatives. Access to this varied set of actions will make it possible, within their disparate and heterogeneous nature, to trace routes that make them accessible and assimilable for those who read them in depth. In this way, it also avoids giving an order or hierarchy to the actions and equating them in terms of relevance. It also becomes an open format that can be easily expanded with new examples.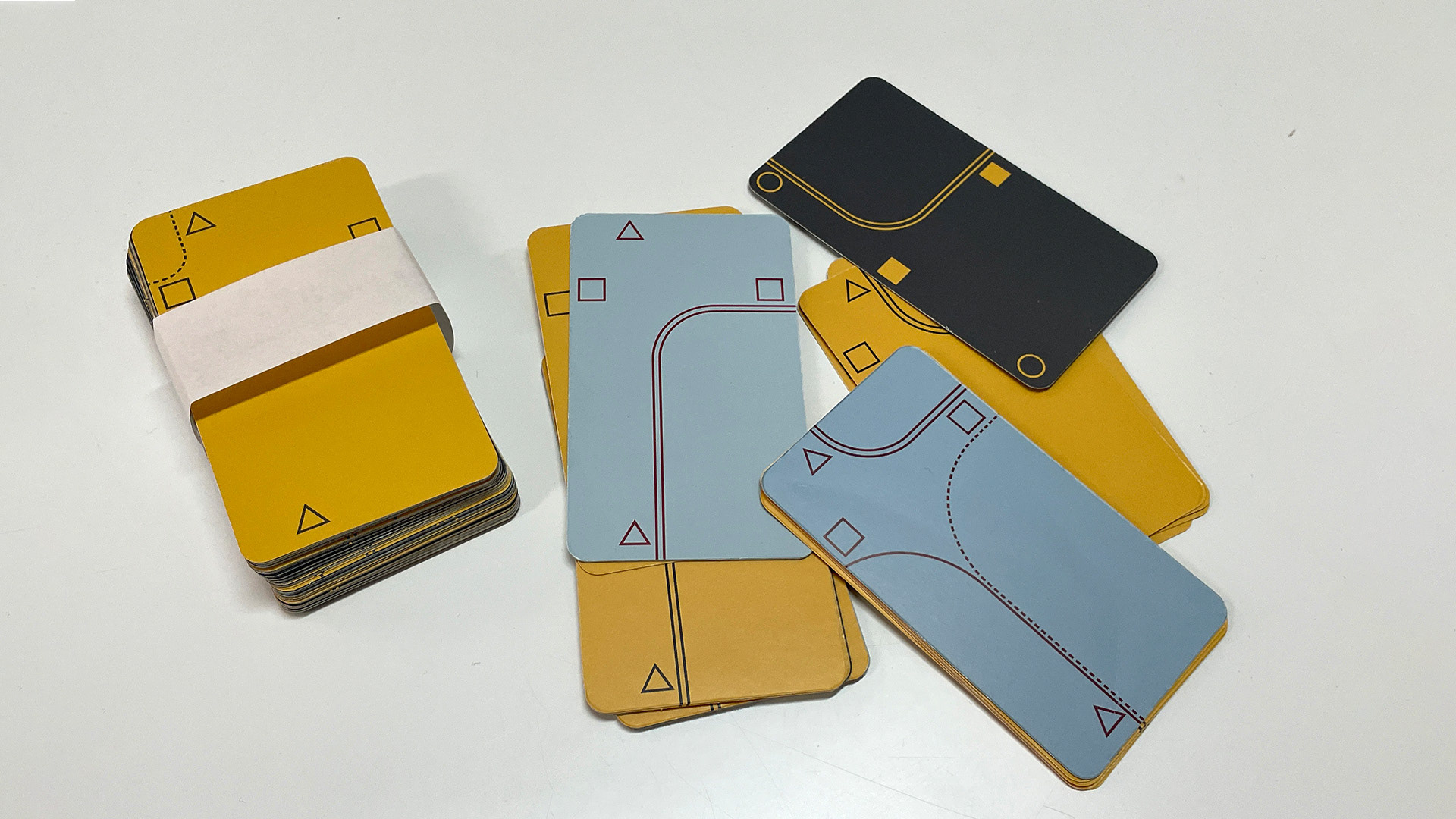 In short, it is a tool for dissemination, awareness-raising and sensitisation that helps to train citizens and professionals through the analysis and management of real, visitable and replicable actions in the inalienable territory of Universal Accessibility.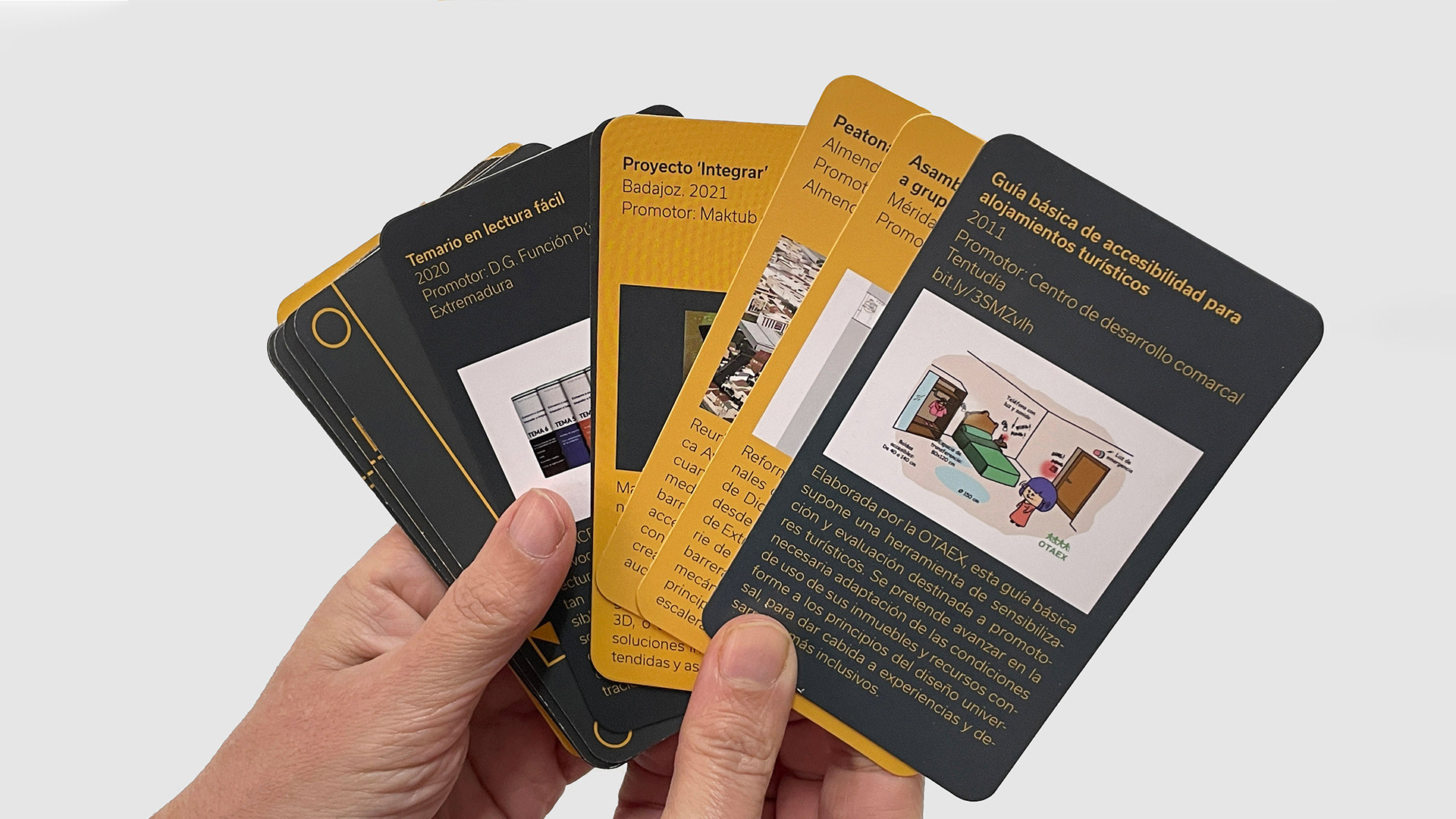 Halfway between the social, the economic and the emotional, Universal Accessibility is nourished by the active listening of civil society and promotes participation and commitment. As an integrating fabric, it is multi-scale, multidisciplinary and multi-purpose. Thus, the promotion and dissemination of benchmark actions in this field requires new approaches, innovative formats and knowledge management, aimed at fostering the appropriate and egalitarian use of spaces and services, the orientation and understanding of the built environment and its landscape; all this from a creative and transversal vision.