To get a flexible space, the partitions in this apartment can be hidden inside thick wall of wardrobes to reconfigure the different rooms. 
The renovation included the addition of the apartment next door. 
To get the most out of the new space, we concentrated all guardroves and kitchen attached to the main supporting wall in the middle. 
This way the living area could have all the balconies and the kitchen's windows open to the patio. 
Hidden inside the closets at the thick dividing wall, sliding doors can reconfigure the house for multiple purposes:
1- inviting friends for dinner (closing the kitchen and bedroom for intimacy)
2- cooking (isolating the kitchen for smoke)
3- sunday morning 
4- guests at home
5- late night study
6- saturday night party
Sequence 1 - When you need some privacy between living room and bedroom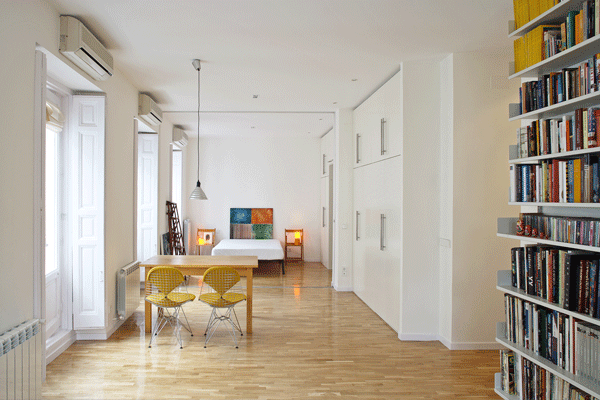 Sequence 2 - When you need an extra room for guests